Dry Nose
A dry nose may only be an occasional irritation for some people, but for others it's a persistent annoying problem. Whatever your situation, there are ways to help restore moisture and soothe the uncomfortable dryness inside your nose.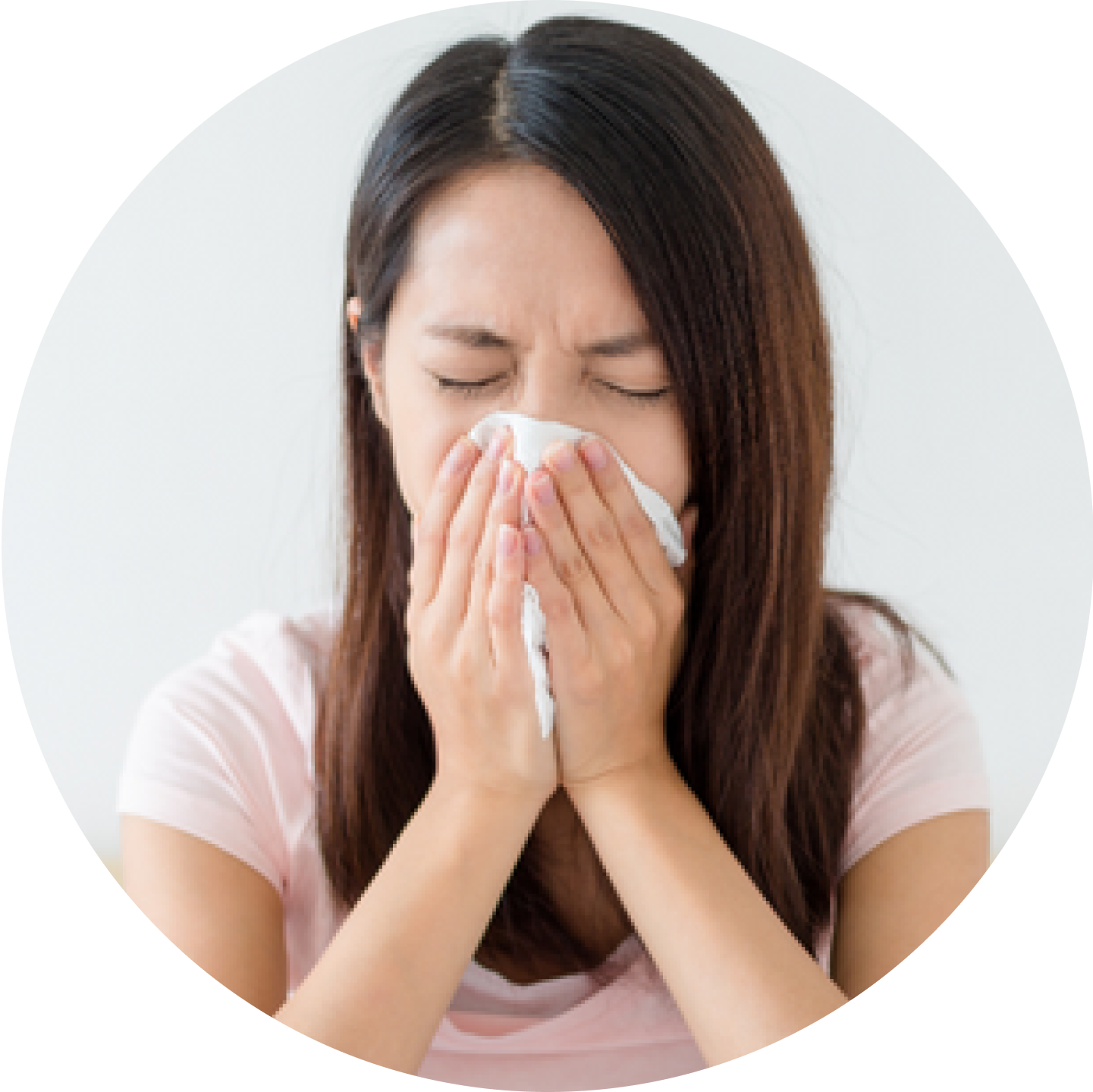 What is dry nose?
Dry nose is a common problem that many of us may have, but may not be aware of.
Dry nose occurs when the nasal tissues inside your nose lose their normal protective moist layer of mucus and start to dry out. This lack of moisture leads to a range of uncomfortable symptoms, including:
A general feeling of dryness in your nose
An itching or burning feeling
Thicken mucus and dry crusts
Nose bleeds
Reduced sense of smell
How to treat dry nose
A dry nose can be uncomfortable, but thankfully you can usually help soothe dry nasal tissues with a few simple steps.
Keeping your nose well moisturised
Using a nasal moisturiser spray, such as FLO Nozoil to relieve a dry nose and to help protect from the drying effects of air
Using a non-medicated saline nasal spray, such FLO Saline Plus or FLO Nasal Mist can help moisten and soothe the inside of your nose, as well as gently wash away any allergens, irritants or thick mucus.
Try using an air humidifier to add moisture to the air in your home or where you work.
Make sure you stay hydrated by drinking plenty of fluids.
Protecting and caring for your nose
Oil-containing nasal sprays for dry nose, such as FLO Nozoil can help moisturise and soothe the inside of your nose, and help to protect nasal tissues from the drying effects of air.
When travelling, try FLO Travel Nasal Spray , a non-medicated saline spray that contains carrageenan (red seaweed extract) to help keep nasal tissues well hydrated and minimise nasal dryness and crusting.
If crusting is a problem, then a nasal and sinus wash, such as FLO Sinus Care can help soften and flush out thick mucus and crusts.
What causes a dry nose?
There are many different causes of dry nose and are usually linked to either your health or the environment where you live or work, such as allergies, medications, cold weather or dry indoor air.
Health related causes of dry nose include:
Allergies

such as hayfever
Infections such as a dry nose can be one of the first signs of a

cold

starting or can linked to a

sinus infection

As a side effect of medications taken for other health conditions
After nose or sinus surgery
When using nasal oxygen or continuous positive airway (CPAP) devices
Being dehydrated
Dry nose and crusting may also become more of a problem in older adults
Dry nose symptoms can also be brought on by different climates and environmental conditions, including:
When visiting or living somewhere with a warm, dry climate
During cold, dry winter weather
Dry indoor air caused by heaters or air conditioning
Long haul flights
Dusty or smoky atmospheres1i Sometimes the reason for your dry nose is obvious. If the cause is not clear, talk to your doctor to see
if there are any underlying causes you may not be aware of.
How to treat dry nose in infants and children
If a dry stuffy nose is bothering your child, using non-medicated saline nasal drops and sprays can help them find relief by:
Moisturising and soothing dry nasal tissues
Gently washing out allergens, irritants or thick mucus
For babies, try FLO Baby Saline Drops or FLO Baby Saline Spray .
For older children there's FLO Kids Saline Spray.
Using a humidifier in your child's room, keeping your child hydrated and avoiding triggering irritants or allergens may also help reduce discomfort from a dry nose.
It's important to identify the underlying cause of your child's dry nose and seek medical advice if you have any concerns.
FAQs
How often should you use FLO Nozoil Spray?
FLO Nozoil Spray can be used by adults and children over 4 years of age to help moisture and soothe a dry nose.
Adults can use 1-2 sprays per nostril. This can be done up to 2-3 times a day, as required
Children aged 4-12 years old should use only 1 spray per nostril. This can be done up to 2
times a day, as required.
ALWAYS READ THE LABEL AND FOLLOW DIRECTIONS FOR USE